News
Home
• News
---
View Archived News Articles
Surf 'n Swim is closed due to mechanical failure.
Article Published 10/19/2017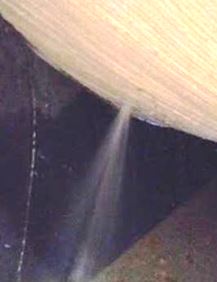 Layton City Surf 'n Swim staff discovered a crack early this morning, October 19, 2017, in the Wave Pool's filtration tank. All efforts were made to keep the pool filtration tank from cracking further with a patch until technicians off site could arrive to further assess the damage. While waiting for technicians to arrive, the large amount of water that passes through the tanks during the filtration process caused the crack to graduate into a larger hole. Due to the damage, Surf 'n Swim staff was forced to shut down the tank to prevent further damage. Filtration and circulation is the method used to provide clear and clean water. Layton City staff is doing everything possible to repair the tank in a timely manner. An independent company specializing in municipal pools has been contacted to aid in the repair.
Please contact the Parks & Recreation Department at 801-336-3900 with any questions. Thank you for your patience and we apologize for any inconvenience this may cause.