Heritage Museum Blog
---
View Archived Articles

EARLY EDUCATION IN LAYTON
Article Published 10/17/2017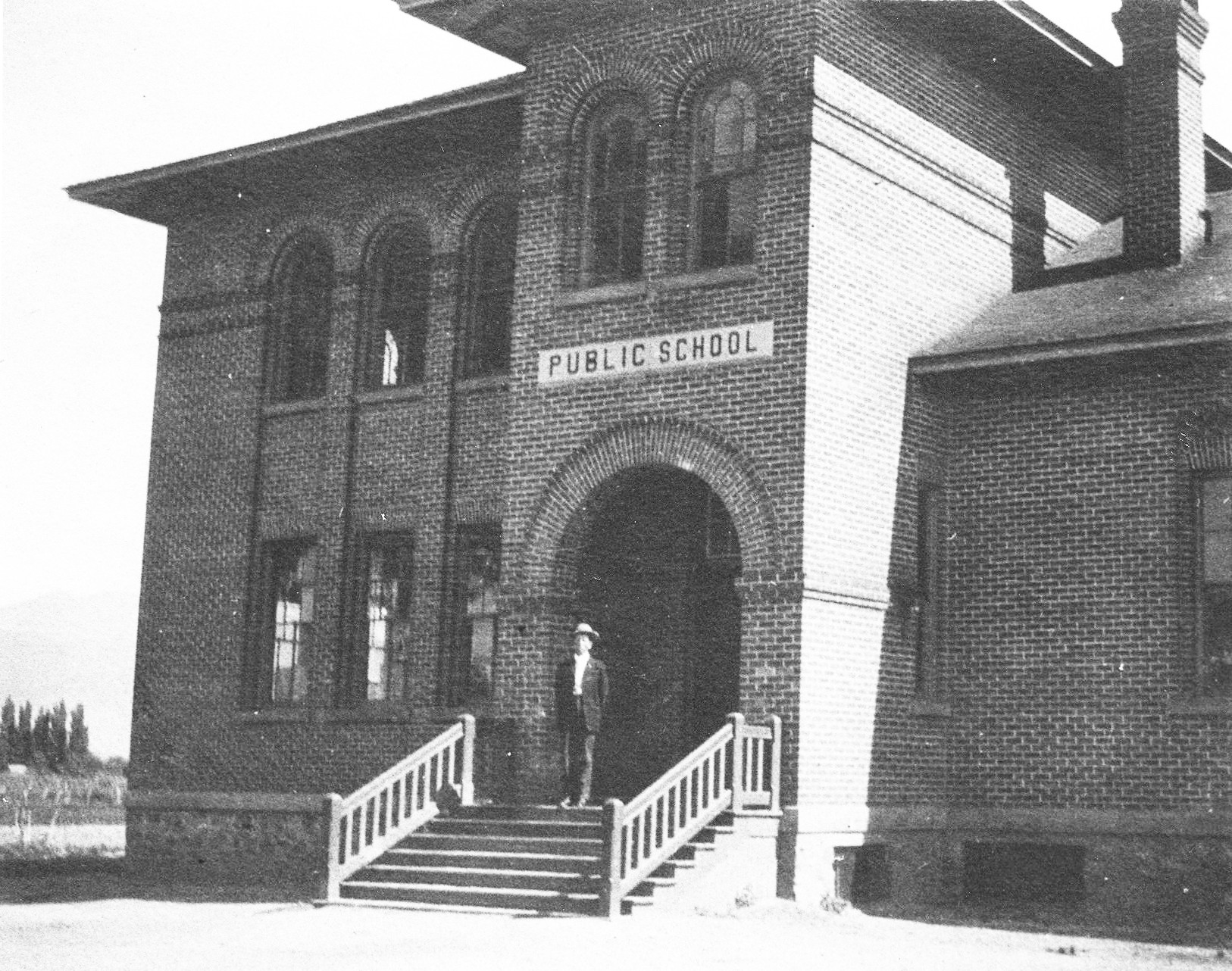 Education was a priority to early area pioneers. In 1857, the settlers of Kay's Ward built the Adams School, a log building that measured 20 X 32 feet, with a thatched roof, dirt floor and brick fireplace. The first teacher was paid with produce, bacon or flour.
Transportation to school was often difficult. Most children walked to school, but a few had access to a horse, buggy or wagon. The settlers built a stable at the school to accommodate the animals during the day. Outhouses were built next to the stable--one for the girls and one for the boys. Lunches, which usually consisted of jam, molasses, tomato, or cucumber sandwiches, were carried to school in pails. Each day a bucket of water was brought into the school and served in a single tin cup when students were thirsty. The teacher traditionally rang a hand bell to mark the beginning and end of school, recess and lunch. The school playground was rather crude but provided space for a variety of games. Later, a ball diamond was laid out with crude log spectator seats.
In 1890, the Public School Act was passed by the Utah Territorial Legislature. This law marked the beginning of graded classes. On October 12, 1902, Layton Elementary School was built and the building housed all grades up to and including 7th grade. The site of the school was 339 West Gentile Street. The land where the school was built was originally owned by the Episcopal Chhurch and the church building housed St. Jude's Mission School. In 1900, a small fire damaged the church/school building and the school district purchased the property for $600. Construction on the new, four roomed school exceeded the district's budget so the building was completed using "day labor."
Before Layton Elementary was built, there were a number of one-room schoolhouses in the area. The Tramain School was built in 1860, the Dawson Hollow School in 1875, the Log School in 1880, the Five Points School in 1881, St. Jude's Mission School in 1885, the West Layton and Doman schools in 1892, the William and Stephen Nal;der schools in 1897, the Kershaw School in 1897 and the Sand Knolls School in 1898. After the construction of Layton Elementary, all of the one-room schools were closed leaving Layton Elementsary as the only graded school in Layton until 1942. On September 24, 1984, the old Layton Elementary school building was torn down and a new, modern facility was built on the same site.
(NOTE: Check out the Daughters of the Utah Pioneers memorial marker that has been erected on the lawn to the west of the elemebntary school building)