Heritage Museum Blog
---
View Archived Articles

ADAMS POND HAS HISTORICAL SIGNIFICANCE
Article Published 07/13/2017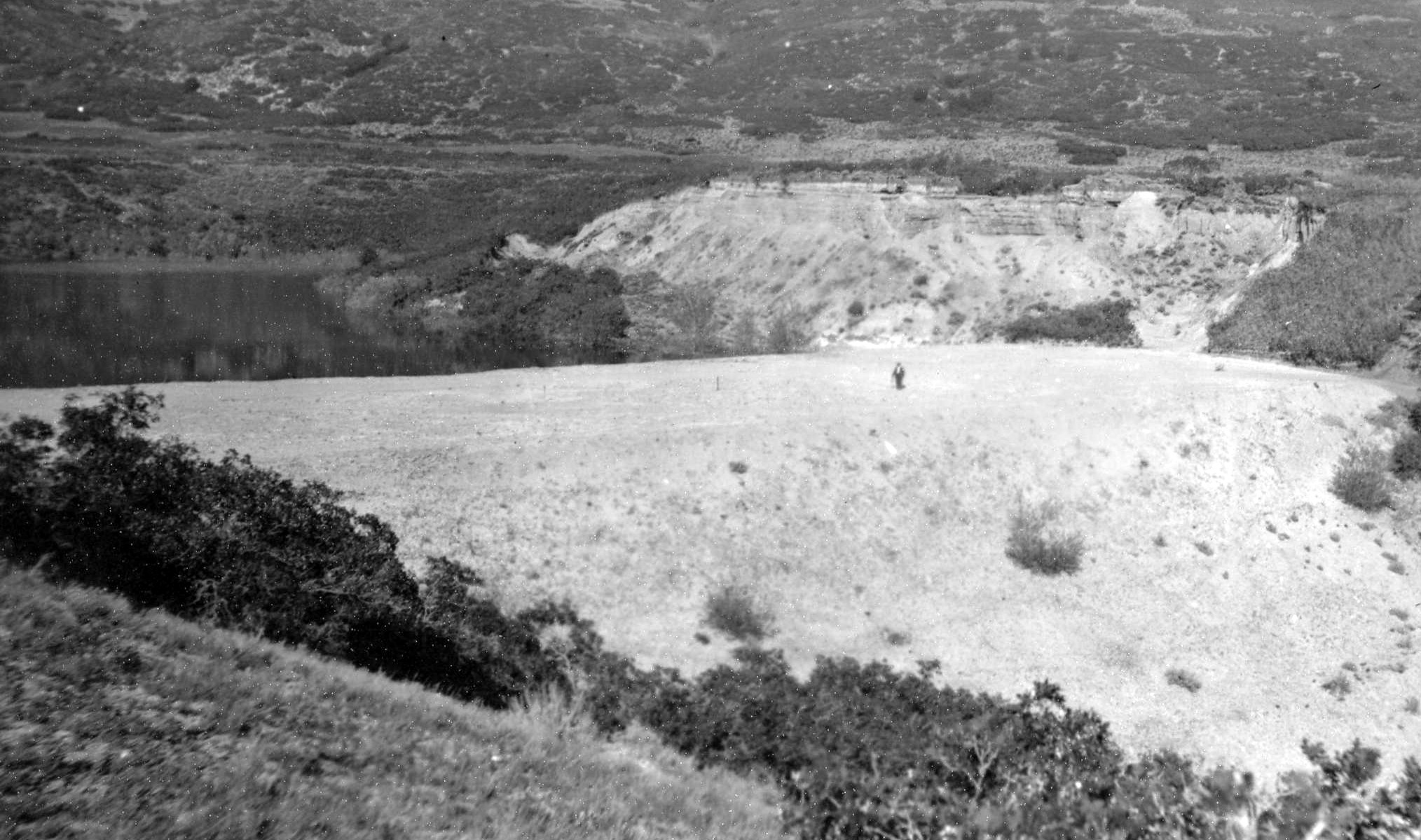 In 1852, Elias Adams, an early Layton pioneer, built a dam on a stream that was fed by some springs on his farm property. This dam and the reservoir that it created may well be the first water storage reservoir in the country used exclusively for irrigation purposes.
"Father and his sons built the first dam in Utah," wrote Elias' son Hyrum D. Adams. "They began it with shovels and damned up the water which ran from the springs in the hollow, which father used to irrigate his garden." Later, Elias added to his water supply by digging a diversion ditch nmorthwest from the mouth of Adams Canyon to his reservoir. He could then save the early spring runoff water that would otherwise have flowed unused to the Great Salt Lake. This diversion ditch allowed Elias to add water to his reservoir when he desired, but he could also turn the water off to avoid overfilling the pond and washing out his dam.
The dam and reservoir were incorporated into the Holmes Creek Irrigation Company in 1897. The Holmes Creeek Company applied in 1902 for permission to enlarge the dam to fifty feet in height. Another application was made to raise the dam in 1922; and by 1929, the dam reached its current height of 75 feet by 400 feet in length, containing 150,000 cubic yards of fill.
Today the pond is known as Company's Pond and the water from the reservoir is used to irrigate hundreds of acres of land in Layton and West Kaysville. Also, the reservoir adds scenic beauty to Layton's East Gentile Street. In the past, many Lasyton residents enjoyed fishing from its shores and many a young boy went "skinny-dipping" in its waters. However, numerous drowning deaths and other accidents have now prompted a prohibition of the pond for recreational use.
Recently, the Utah Historical Quarterly deemed Adams Pond the first reservoir in Utah and perhaps the U.S. used exclusively for irrigation purposes
(The accompanying photo is of the dam and pond in 1917)