News
Home
• News
---
View Archived News Articles

LAYTON'S TREASURE CHEST--Railroad track
Article Published 09/12/2017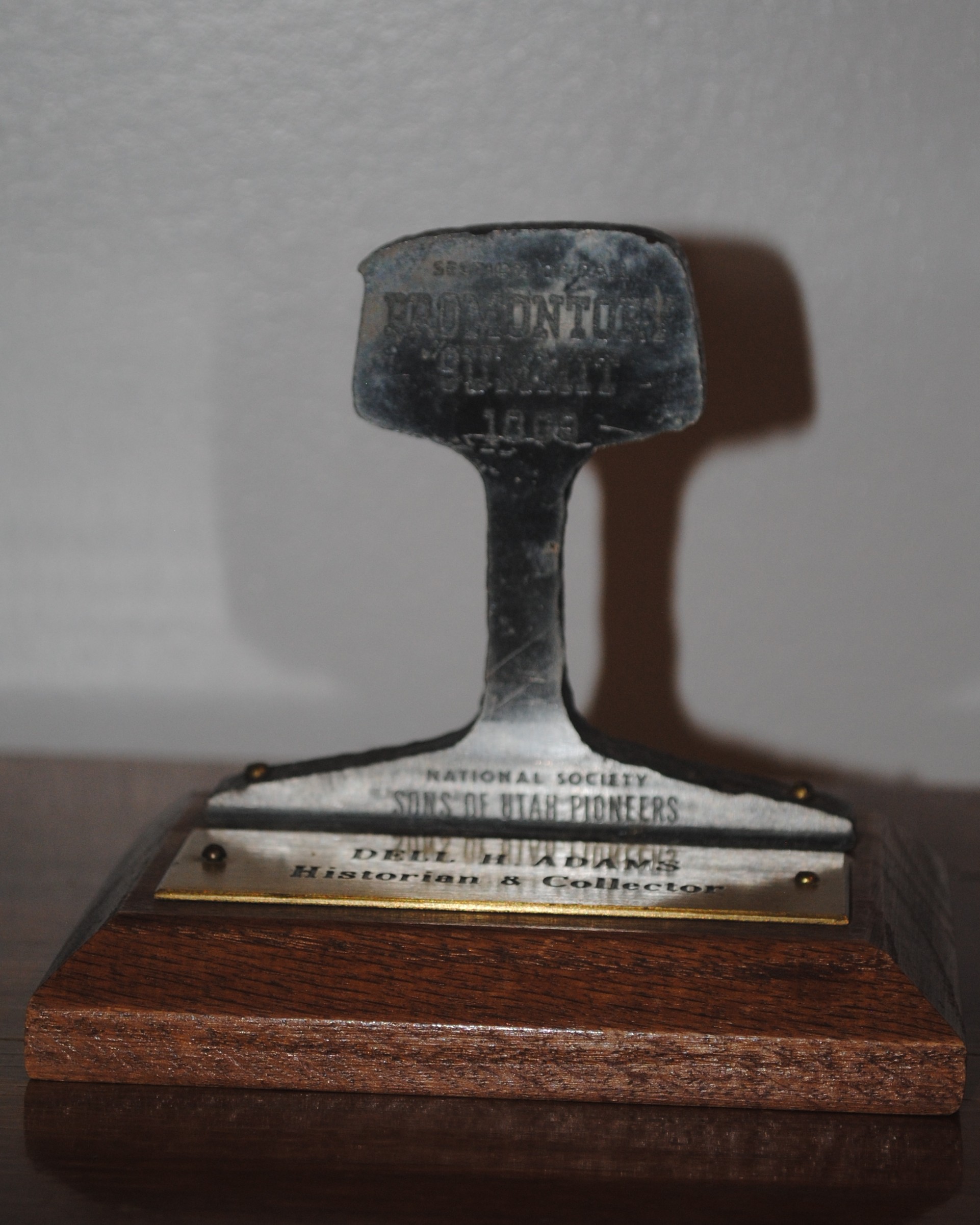 The Heritage Museum of Layton is filled with hundreds of precious relics--each artifact having its own unique and fascinating story.
For example, there's the sliver of railroad track.
The first Transcontinental Railroad was built between 1863 and 1869 to join the eastern and western halves of the United States. Begun just before the Civil War, its construction was considered to be the greatest technological feat of the 19th century.
The railroad entered the Salt Lake Valley through Weber Canyon and over time Ogden became the most important railroad hub in the Intermountain Region. As the railroad moved west out of Ogden, the tracks were laid around the northern end of the Great Salt Lake. This route through Corrine, Utah and Promontory Summit added several additional miles to the line so railroad engineers started looking to find a way to take the railroad tracks directly west out of Ogden across the lake. In 1904, railroad engineers came up with what came to be known as the Lucin Cutoff and the most prominent feature of this 102 mile redirected line was a twelve mile trestle across the Great Salt Lake used between 1904 and 1950. This trestle has since been replaced by a rock and gravel causeway. The Lucin Cutoff shaved 44 miles off the 1869 route.
From 1904 until World War II, the tracks around the northern end of the lake were left to the elements. However, in 1942 steel was in such demand for the war effort that the tracks were pulled up and taken to various steel mills for reprocessing. As part of this recovery effort, volunteers from the Sons of the Utah Pioneers helped to pull up the tracks. As a thank you for their help, the SUP volunteers were given a few rails that they subsequently cut into small slivers for recognition plaques.
Consequently, the Heritage Museum has in its collection a sliver of the original 1869 Transcontinental Railroad track. The track souvenir was presented to Laytonite Dell Adams for his outstanding contribution to the preservation of Utah history. Today, the Heritage Museum is proud to display this 148 year old sliver of national history.