Home
•
Community Calendar
• Event
---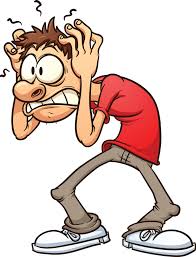 Managing Anxiety & Depression
06:07 PM to 08:00 PM
Feeling stressed, anxious or depressed? Join us for an 8 week, scientific, research based treatment plan by Dr. Neil Nedley. Uncover the root causes of anxiety and depression and acquire the skills and tools to deal with stress and daily life.

This program provides a comprehensive mental health education that deals with core issues that cause, and are associated with depression and anxiety; including: genetics, emotional development (including previous trauma), lifestyle (including physical exercise and light exposure-therapy), circadian rhythm, substance and non-substance addiction, multiple nutritional factors, toxins, social and cognitive causes, contributing medical conditions, and frontal lobe suppression.

Causes and factors both educationally and therapeutically are dealt with in this program. Many of us do not want to admit we are suffering from depression and/or anxiety, admitting it to ourselves is the first step. There is help and hope. You will gain the skills necessary for releasing stress, and the ability to cope with life and all that it gives you.

Class is taught by Maria Wuthrich a licensed wellness coach. Please plan on spending up to $35 for Dr. Nedley's class textbook.
Admission: $63
Event Location: Layton High School - Layton