Home
•
Community Calendar
• Event
---
AECOM DLA Hill Hiring Event
09:00 AM to 04:00 PM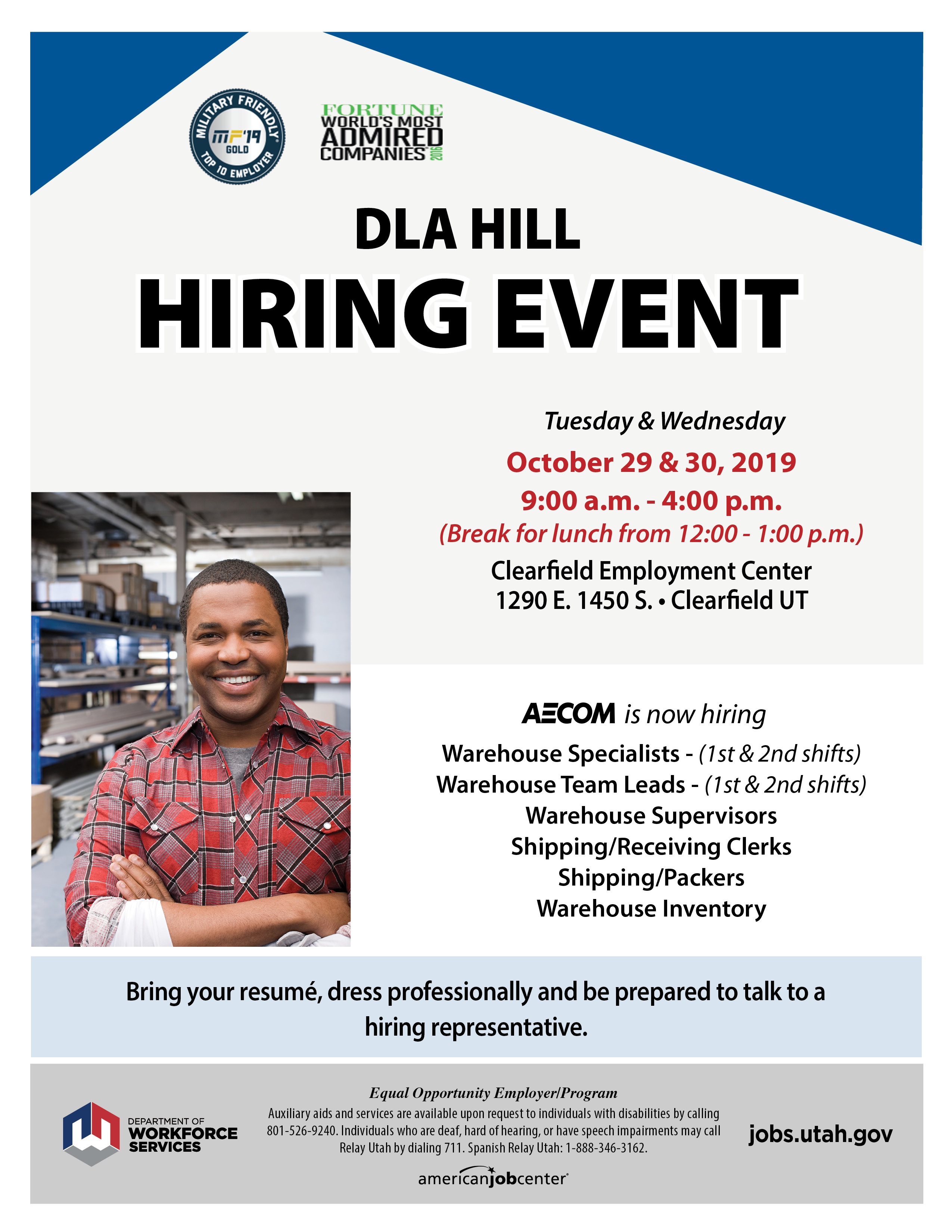 AECOM at Hill Air Force Base is hiring for Various Warehouse Positions. Meet with recruiters in person on October 29-30 from 9 a.m. to 4:00 p.m. at the Clearfield Employment Center to discuss opportunities. (Recruiters will break for lunch from 12:00-1:00 p.m.)

Warehouse Specialists (1st & 2nd shifts)
Warehouse Team Lead (1st & 2nd shifts)
Warehouse Supervisor (2nd shift)
Warehouse Supervisor (Special Commodities)
Shipping/Receiving Clerk
Shipping/Packer
Warehouse Inventory

AECOM is a premier, fully integrated professional and technical services firm positioned to design, build, finance and operate infrastructure assets around the world for public and private sector clients. The location at HAFB specializes in transportation and logistics for government.

Pre-registration is preferred and walk-ins are also welcome. Pre-register at https://www.eventbrite.com/o/clearfield-department-of-workforce-services-27837059885. The front parking lot is under construction. Additional parking is available on the west and in the rear of the building.

Admission: Free
Event Location: 1290 East 1450 South - Clearfield