News
Home
• News
---
View Current News Articles
Introducing the new Layton City Mobile App
Article Published 12/06/2018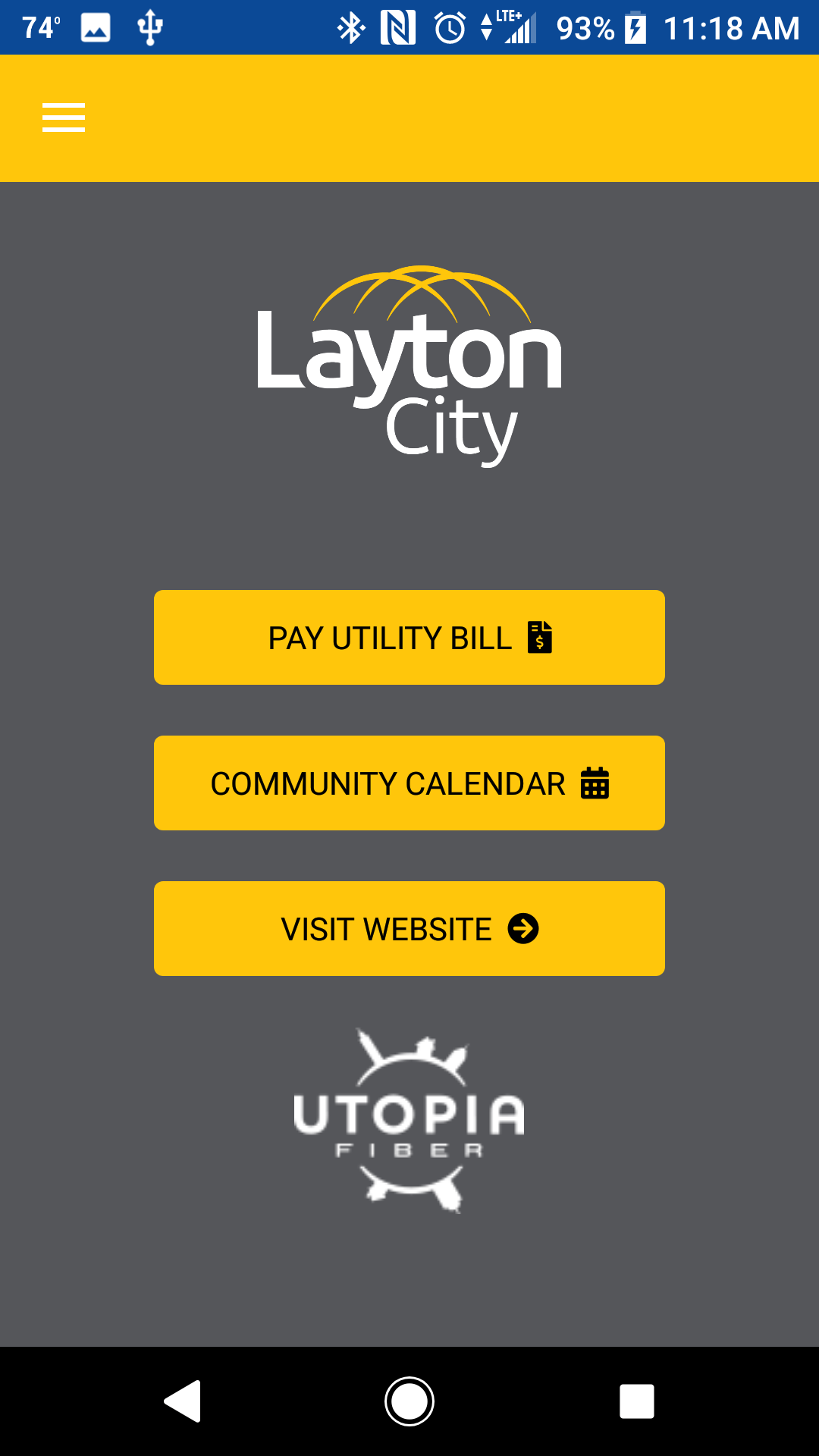 Layton City is making it easier than ever to manage and pay your utility bill, see what is happening around the city, and even be kept up to date with live alerts and notifications. No more worrying about when your utility bill is due or when the next summer concert is. Game cancelled due to lightning, you will know before anyone else.
With the Utility Bill section, managing your bill couldn't be easier. With just a few quick clicks, you can pay your bill, view previous bills, even add multiple accounts for one user. All transactions are secure and encrypted, making it safer to pay. Simply use your online account to access these features.
With our Community calendar feature, viewing events around the city is quick and easy. You can browse month by month and see all that is happening. Just click on the event to see more details. This feature is especially useful when the Davis Arts Council holds events and Seasonal Series.
With our notification feature, you will be the first notified in four main categories. Utility bill will notify your days before your bill is due, taking the worry if it will be late or not. City news will give you important updates from the Mayor and City Council. CERT Notifications will keep you up to date of any future CERT classes or Emergent Events in the City. Finally, our Recreation notifications will keep you informed of any cancelled games due to weather as well as any upcoming registrations so you can get in early to sign up.
Layton City Mobile is available for free on Google Play Store and Apple App Store. We are constantly working on improving our features. Download today so you don't miss out.