Home
•
Community Calendar
• Event
---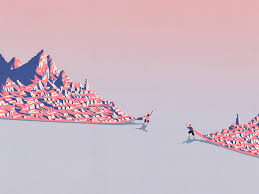 Illustration
1/24/18 06:00 PM to 1/25/18 08:00 PM
This course is geared toward those who wish to further explore pen and ink illustration. Discuss reference material, usage of space and where the focus is placed. Practice sketching ideas and utilize peer critique to help discover areas of art that cannot seen. Supplies not included.

Course Outline:
Session 1 "Bare Bones"-Visualizing a basic outline/setting up our scaffolding.
Session 2: "Getting into Shape"-Adding texture/bringing the pencil sketch to life.
Session 3: "Setting into Stone"-Finalizing the image/applying ink to the sketch.
Session 4: "Method to the Madness"-Practicing technique/ways of applying shade to the drawing.
Session 5: "Bringing Worlds Together"-Finding visual aids/using realism to create surrealism.
Session 6: "Applying What We Know"-Finding a project/assembling a portfolio.
Admission: $59
Event Location: Layton High School - Layton