News
Home
• News
---
View Current News Articles

REBECCA ADAMS NALDER--State Representative
Article Published 01/13/2018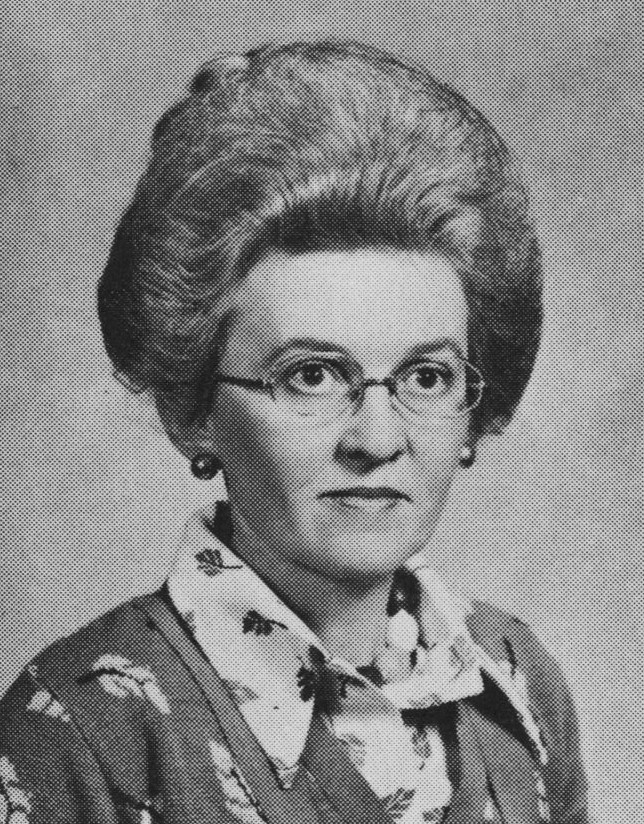 Professions have a way of running in families: doctors, lawyers, educators and public servants. With that as a criteria, Rebecca (Becky) Adams Nalder could hardly have been anything but a public servant. In the 1970s, she was the first woman in Northern Davis County to be elected to the Utah State House of Representatives.
Becky was born in 1931, the tenth child of Delbert (Dell) and Sarah Kershaw Adams. She grew up in Layton in a beautiful two-story home that was built by Layton pioneer George W. Layton. She went to elementary school in Layton, was bused to junior high school in Clearfield and received her high school diploma from Davis High School in 1949. Four years of college followed at Utah State University in Logan from which she graduated in 1953 with a Bachalor of Science degree in Education with minors in child development and art.
Upon graduation, she signed a contract to teach first grade in Davis County. However, before starting her teaching assignment, Becky spent three months traveling through Europe. In the fall of 1953, she was back in Layton to start a teaching career that lasted for the next ten years.
In 1955, Becky married Ned N. Nalder and the couple had three sons: Adam, Nathan and Eric.
Becky always considered teaching as a form of public service and like her pioneer ancestors she took every opportunity to become involved in her community--her father was elected in 1920 to the first Layton town board--and her family also served on local school boards, as county commissioners, as law enforcement officers, and as city council members.
In 1969, Becky became a member of the Layton Planning and Zoning Commission and this started another phase in her public service career. In the 1970s, she was a member of an advisory board that helped to create the Heritage Museum of Layton, she volunteered for the Latyon Parks and Recreation Department, and was an active supporter and volunteer for other Layton community events. Also, during this time, Becky's husband Ned was elected to the Layton City Council.
In 1971, Becky received a call to attend a county Democratic Party meeting to see if she would file as a candidate for the state legislature. She told the meeting attendees that she was honored to be asked, but wanted to consult with her husband before she made a final decision. She was apprehensive about telling Ned about the call because she would be the first female in Northern Davis County to seek a legislative seat. To her surprise, Ned was delighted, he thought that she should become involved and so she entered state politics, campaigned hard and won the election--as a Democrat in a highly Republican district.
Becky served two terms in the Utah State House of Representatives--1971-1977. During her time in the legislature, she served on several very important committees--Education, Consumer Affairs, State, and Federal Concerns and on two advisory boards for the Appropriations Committee. She was the chief sponsor of legislation which provided for the purchase of restricted land and air space south of Hill Air Force Base's south runway, which involved a building moratorium on this restricted land.
Following her two terms in the legislature, Becky continued to be involved in public service at both the city, county, and state levels. Unfortunately, Becky passed away in July of 1997 at the age of sixty-six.