News
Home
• News
---
View Current News Articles

YEE KEE--Chinese Merchant
Article Published 01/23/2018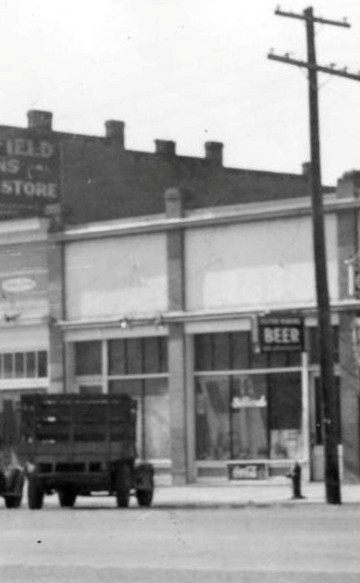 In 1897, three men of Chinese descent moved into Kaysville. Two of the men, Yee Kee and Hop Gee, are identified by name in the local newspapers, but the third man is unidentified. It is presumed that these men came to the area with the railroad, stopping first in Ogden and then moving to Kaysville after a short stay in Ogden.
Yee Kee established a laundry business on Kaysville's Main Street. His laundry was in a building to the north of the H.J. Sheffield Mercantile Store. The Kee Chinese Laundry (81 North Main) operated successfully for several years, and it is believed that Mr. Kee and his associates lived in the rear section of the laundry building.
From articles that appeared in the Davis County Clipper, it is known that Hop Gee was a farmer who raised vegetables and herbs on a small plot of land in what is now Layton. In the summertime, these vegetables were sold door-to-door by Mr. Gee and Mr. Kee. During the winter months the pair sold rice, dried vegetables, nuts and spices to local residents.
In October of 1899, the Davis County Clipper reported: "Another native of the Celestial Empire is said to be on his way to Kaysville. He is the son of Yee Kee, the laundry proprietor and vegetable peddler who has been carrying on business in Layton and Kaysville for two or three years. The lad, however, is said to be detained in San Francisco--that no doubt is the place that the law contemplates that all Chinamen should stop in attempting to come to this country. Yee Kee has a wife and child in China besides the son who is on his way here. This man has two Chinamen hired to work for him. One grows vegetables in Layton for him to peddle and the other has been running the laundry here most of the summer."
From what is reported in the newspaper, it appears that these Chinese immigrants were in their thirties and had been in the United States for several years. Their command of English was limited, but by all accounts it appears that they managed to communicate with their customers quite well. They had limited social interaction with the Kaysville/Layton residents, but were close friends with members of the Ogden Chinese community and often traveled to Ogden for Chinese festivals and other cultural celebrations. (Davis County Clipper, Kaysville Kinks, February 2, 1900)
When Yee Kee's son arrived in Kaysville, he became a partner in this father's laundry. Unfortunately, the boy's name is not given in the newspaper articles that track the activities of the laundry.
In 1910, several Kaysville teenagers harassed and played numerous practical jokes on Mr. Kee, his son, and business associates. As a result of the harassment, the Kee's moved to Layton and a couple of years later they moved to Ogden where they are lost to history.
(Photo: The Kee Laundry was next to the two-story structure)