News
Home
• News
---
View Current News Articles
Secondary Water Update
Article Published 04/18/2023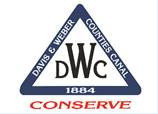 Winter is not over yet! The snowpack is at record levels, and water management measures are occurring to regulate reservoirs, minimize flooding, and sending water to the Great Salt Lake. Due to the continued snow and rain, the secondary water system will not be pressurized until May 1st. Even then, the need for watering yards will be unnecessary since everything is saturated.
We ask that you plan to continue to use the secondary water wisely so that more water can get to the Great Salt Lake and we can have sufficient water left in storage in the river system for next year. Please adjust your watering based on the weather, referencing the State website (http://www.conservewater.utah.gov/).
We ask that you water no more than two times a week between May-June and September-October, and no more than 3 times a week in July and August (hotter months). If you're interested in getting a rebate for smart controllers and other water efficient fixtures, see https://utahwatersavers.com/.
The State requires meters on all new secondary water services and we are retrofitting existing services with meters. We are sending water use reports to those with meters in an effort to better educate the end user and better manage our limited water resources. Please contact us (meters@davisweber.org) and provide an email address so the report can be sent to you monthly.
Check our website, www.davisweber.org, for further updates or restrictions. Remember to ensure your system is secure and ready for service by March 27th prior to us pressurizing the system.
Davis and Weber Counties Canal Company