Home
•
Community Calendar
• Event
---
Pioneer Day - 7th Annual Electric Light Parade
10:00 PM to 11:45 PM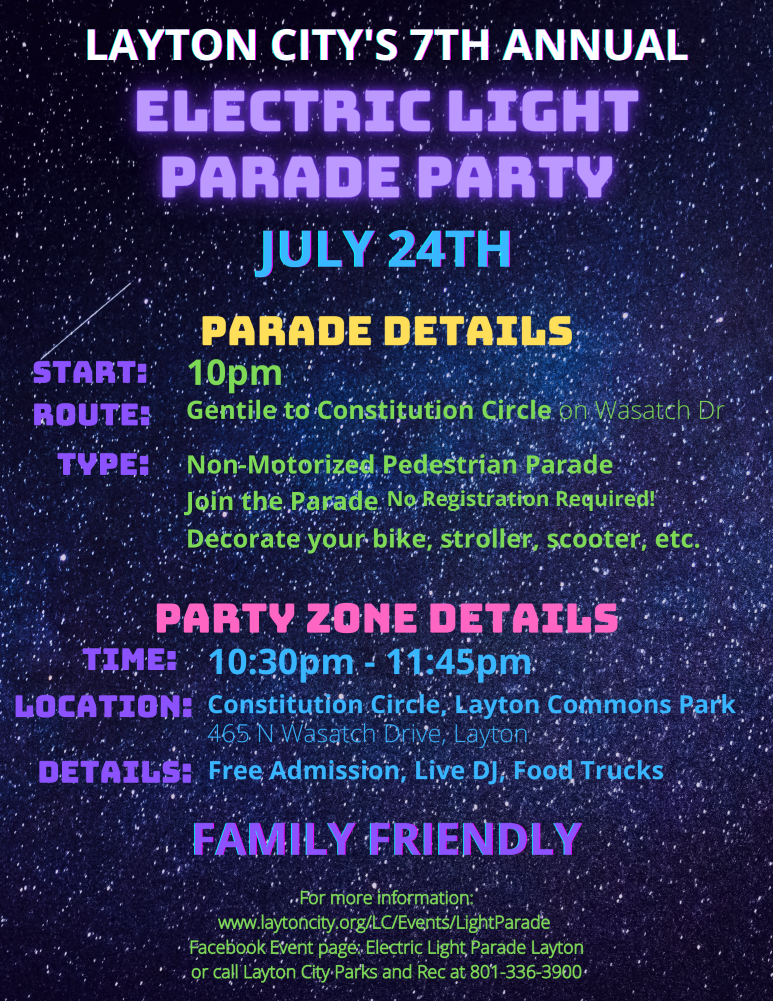 Come join in the fun and decorate yourself, bike, scooter, stroller, etc. for the 7th annual Electric Light Parade. The Party Zone will return again this year along with food trucks and music, so be sure to follow the parade to Layton Commons Park.

Electric Light Parade will start at the corner of Gentile and Wasatch Drive and head north, ending in Layton Commons Park at Constitution Circle.
No registration required.
All parade entries must be non-motorized.
Admission: FREE
Event Location: Layton Commons Park (465 N Wasatch Drive, Layton) - Layton