Home
•
Community Calendar
• Event
---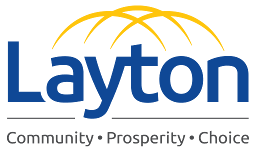 Holiday Lighting Ceremony
06:00 PM to 07:30 PM
Holiday Lighting Ceremony


Join Layton City Parks and Recreation for this year's Holiday Lighting Ceremony. The program will include singing performances from local school choirs in the Layton High School Auditorium. The evening will conclude with the lighting of the holiday light display at Layton Commons Park. Program begins at 6:00pm. Lights will be turned on at approximately 7:00pm. This event is FREE of charge and open to anyone who would like to attend.

The light display will be open daily from November 20 through Decemmber 31, from dusk to 11:00pm.
Admission: FREE
Event Location: Layton High School Auditorium - Layton City