Parks
Home
•
Parks and Recreation
• Parks
---
Park Notices
03/27/2023 Woodward Park - Spring Field Closure
The Layton City Parks and Recreation Department has determined that Woodward Park is in need of concentrated maintenance and in-depth turf rehabilitation efforts.  In order to properly attend to the maintenance needs, the Woodward Park soccer field area will be CLOSED to team games and team practices for spring 2023. Layton City strives to provide safe and playable field surfaces for all user groups. The Parks Division follows a regular maintenance program and at times, it becomes necessary to close a field space to allow for more concentrated maintenance, and turf rehabilitation.  We ask for your cooperation and understanding during the turf rehabilitation process, and apologize for the inconvenience this will cause.  If there are any questions regarding the field closure please contact Layton City Parks and Recreation.

Parks Affected - Woodward Park
---
Park Amenities
Picnic Table - Only parks with this amenity are being shown.

Pavilion Reservations
The pavilions provide a great spot for your family, neighborhood or company gatherings. Layton City has many parks and pavilions to choose from (see below to check out each park). If you have any questions or we can help with a reservation please contact the Parks and Recreation office (801-336-3900).
Parks
Veterans Park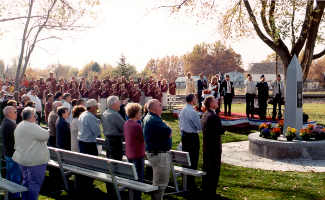 Park Amenities:
0.5 Acre
0 Parking Only
1 Memorial Monument
3 Picnic Tables
Contact
Parks and Recreation
465 N Wasatch Dr
Layton, UT 84041
Phone Numbers: